The next generation of BMW's voice assistant will be based on Amazon Alexa technology, as announced by the two companies earlier in the evening. As a result the communication between the driver and the vehicle should be greatly improved, especially since it can be made more natural for the driver.
Alexa Custom Assistant as a Base
The technology base is the "Alexa Custom Assistant" developed by Amazon and made available to companies, with which companies can comprehensively customize Alexa and thus implement their own language assistant to suit their company. This gives BMW access to Amazon's voice AI, which should have a positive effect on understanding driver requests and orders. According to BMW, since the introduction of the first BMW Voice Assistant (BMW Intelligent Personal Assistant) in 2018, voice interaction has become an important part of the BMW iDrive display and operating concept.
BMW also makes use of the possibility offered by Amazon to coexist with its own language assistant, which has been customized with additional functions and Alexa. BMW drivers can use the BMW Voice Assistant for vehicle-specific tasks, but use normal Alexa controls for playing music, general inquiries and smart home interactions, for example. The assistant from BMW co-exists and collaborates with Alexa. If desired, customers can continue to use the new BMW voice assistant and Alexa separately. Alexa has been available as an assistant in BMW vehicles since mid-2018.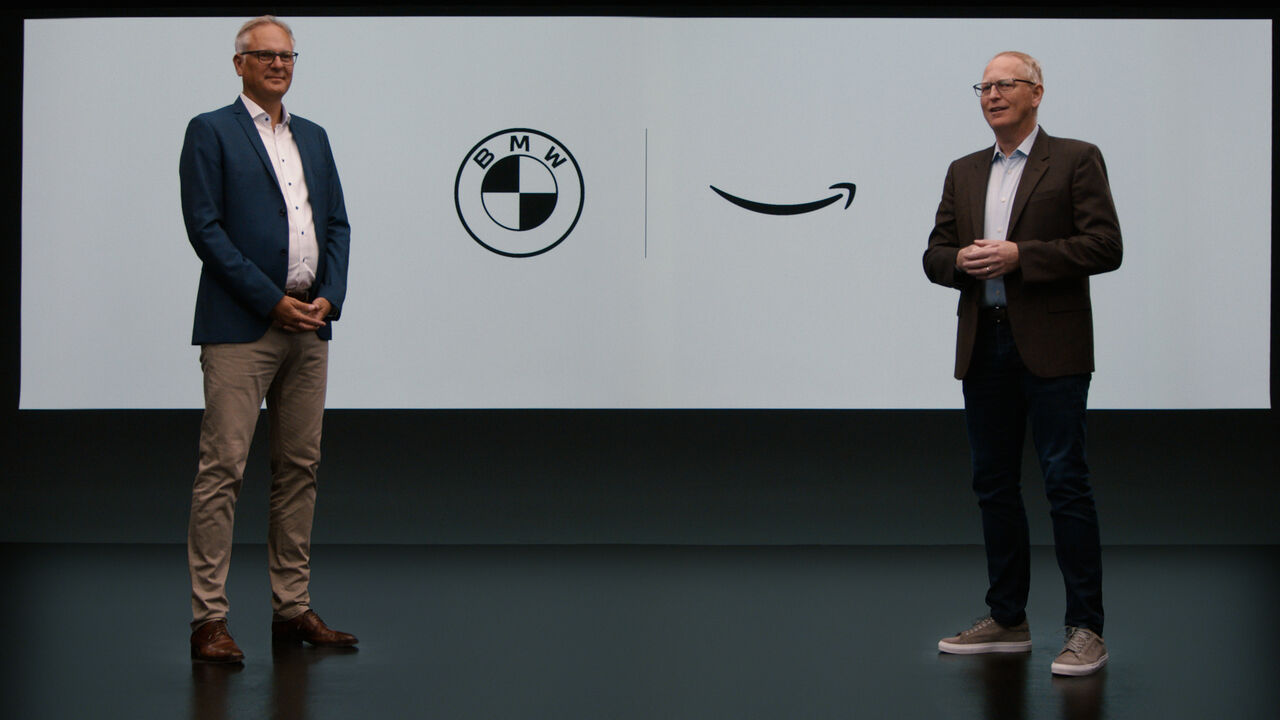 No statement yet on upgrades for existing customers
The new Alexa-based language assistant comes for both development branches of BMW OS, that is, for both Linux and AAOS. Whether a software update will be possible for existing customers, which will also activate the new assistant for them, BMW cannot say at the moment and therefore can neither deny nor confirm.
First vehicle within 2 years
The new BMW language assistant will be launched before the "New Orbit", which is scheduled for 2025. BMW says the first vehicles of the new generation of the BMW language assistant will be introduced over the next two years.
BMW continues to develop its own subsidiaries
However, BMW will also continue to develop an independent assistant with its own voice, which is separate from Alexa in the car. Using the Alexa Custom Assistant doesn't save BMW the cost and complexity of fully in-house development, although it is possible.
All new Amazon products from September 28 at a glance:
Computerbase received information about this item from BMW under an NDA. The only requirement was the earliest possible publication date.
Freelance twitter maven. Infuriatingly humble coffee aficionado. Amateur gamer. Typical beer fan. Avid music scholar. Alcohol nerd.