February 20, 2020 – 11:13 am The clock
Hurricane Sierra washes skeletons on beach
Scottish monster fans should be very brave now: Nesi is dead! It is possible. At least this assumption reveals a picture of a giant skeleton, which is said to have washed up on a beach near Aberdeen after the storm (aka Sabine in Germany). But it is now suspected that the photo was actually taken after the storm.
User Puzzle: Dinosaurs, Whales – or is it a Los Ness monster?
The demon was discovered by Fubar News, A website in Aberdeen. Funny Scots posted a picture and asked, "Any idea what kind of weird creature it could be? PS .. not a kid."
More serious answers consider real life such as dolphins, orcas or other whales. Steep dinosaur thesis also made the rounds: At first glance I thought it was a brontosaurus, but when I looked at the vertebrae in the skeletal structure, I stepped in the direction of Eudilasus / Trichterotops, "one user wrote.
But most ideas revolved around Nesci, Scotland's secret national temple. The alleged demon from the famous loop ness is always part of amazing speculations and reports. But its existence was never proved. Even the discovery of current skeletons is unlikely to change.
The skeleton may be related to a mink whale that was washed away years ago
As evacuated by the Aberdeenshire Council at RTL's request, an evacuation team was sent to Balmadi Beach after photos surfaced on the internet. But experts could not find the slightest trace of a skeleton on the beach.
However, officials said that a few years ago the carcass of a whale washed up on the beach. It is therefore likely that the alleged Nessie photograph was withdrawn. The bones should not come from a sea monster, but from a simple mink whale, which according to the "Scottish Marine Animal Stranding Scheme" is the most common whale in Scotland.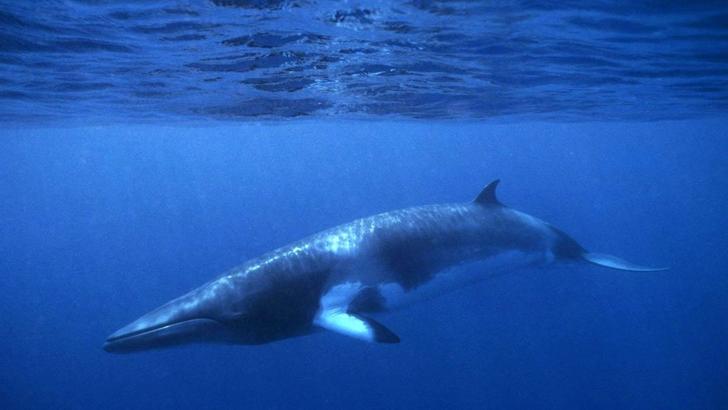 So all clear to all Nesi fans: if a truly famous Lesh Ness monster exists, it was almost certainly not dead on Balmedi Beach. It was unlikely anyway, as it is about 190 kilometers from where Lake Nesi is residing.
Freelance twitter maven. Infuriatingly humble coffee aficionado. Amateur gamer. Typical beer fan. Avid music scholar. Alcohol nerd.